An Old-School Lesson in Mobile Etiquette
We touched on some dos and don'ts of mobile behavior in our list of New Year's Resolutions for Your Smartphone, but sometimes you need a good vintage illustration to really understand that an intimate phone conversation during rush hour on public transportation is not okay. Really.
The Art of Manliness illustrator Ted Slampyak created these good-behavior "propaganda posters" that clearly spell out the no-nos of cell phone usage. Among our favorite messages: "Don't choose a cheesy, obnoxious or vulgar ringtone." Looks like a lot of people in the office could take that advice when it comes to the most-downloaded ringtones in the enterprise.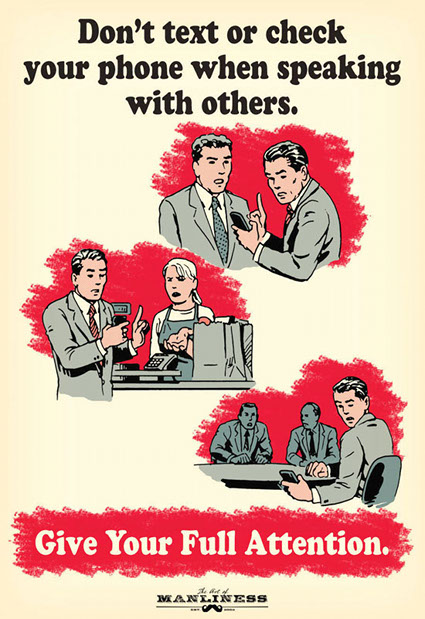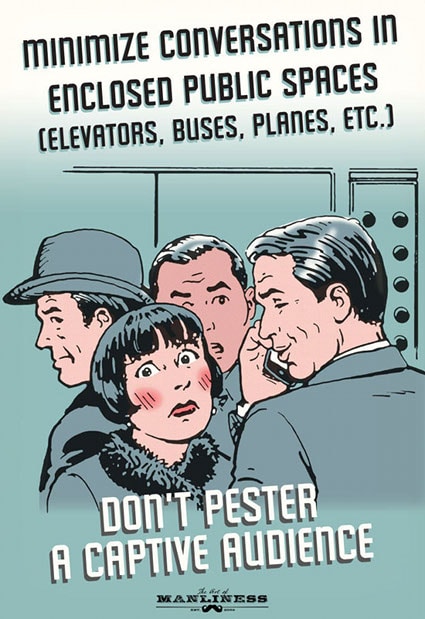 Read more: Working From Bed? 4 Ways to Enhance the Experience